Our focus is to serve our clients in demanding projects. Long-lasting experience and in-house expertise allow success in the more challenging deliveries. These ambitious projects enable our continuous learning and development.
Project Execution
We have comprehensive capabilities to deliver all necessary services for your projects. Our high-level competence in project preparation and administration, site and safety management, design and engineering, procurement, prefabrication, installation and documentation allow smooth sailing for you through your project. Having all this enables full-service delivery chain for your industrial investments.
To prepare for a project, our senior project personnel prioritise to build a profound understanding of your needs and the project targets, which benefits all stakeholders. We will further visualize our workflow in relation to other stakeholders and your master schedule to enable full transparency between parties. Decisions made in the beginning of the project have the greatest influence in the outcome, which makes the preparation phase of utmost importance. In order to promote your groundwork, our in-house expertise allows us to support you to find the best solutions, both technically and economically.
Time, budget and quality
The foundation of our project execution is the golden triangle of time, budget and quality, complemented with safety. It is as important to deliver the project in time and as it is in budget. Additionally, we have our own quality team to ensure the delivery will meet your specific quality requirements. And, most importantly, in a safe manner.
During the plant start-up phase, we will ensure all activities for mechanical completion have been done to enable a safe trial run, start-up and operation, and to make sure your documents will be ready for approval.
After the project
Our work does not end after finishing the project. We will also fulfil your guarantees and serve you over the warranty period. Any repairs will be executed without further delay and we will support you with additional modifications to your product whenever necessary. We will support your product until it has come full circle.
In-House Expertise
One of the cornerstones of our business that we have always fostered is our in-house expertise. Being able to maintain comprehensive in-house competence – from experts to designers, from prefabrication to project personnel at office and site, as well as our own installation resources – enables seamless control over quality of our delivery and a comprehensive project service portfolio. We have the whole supply chain covered from start to finish.
Our service portfolio starts from design, which provides the best solutions for implementation. In unison with our project management, our in-house procurement organisation is able to discover the most competitive pricing for your solution. Complemented with our own in-house storage of high-pressure piping materials, we can shorten the delivery times for your critical components.
Prefabrication supports project efficiency
Moving forward, given our own prefabrication capabilities with controlled factory setting and multipurpose capabilities, your prefabricates will be efficiently fabricated. Finally, our in-house installation resources, supported by a carefully selected partner network, offers full-scope execution services for your delivery. With our assets your specific needs and more extensive entities will be professionally and timely delivered.
We also take an active role in educating future experts to benefit us all.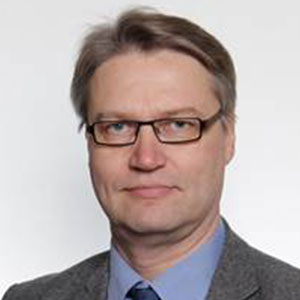 Your Recion contact in
Project Excecution and in-house expertise
CEO
Jari Salo
T. +358 50 543 4998